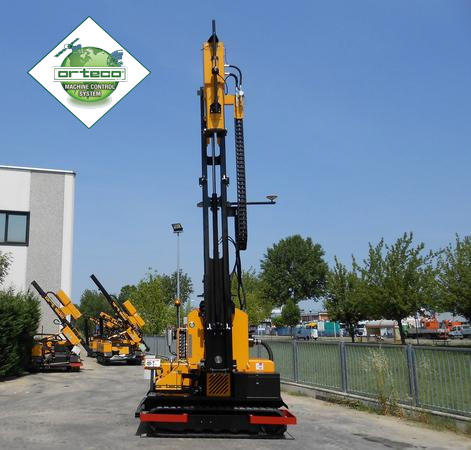 GPS Orteco "Machine control system"
Orteco Machine Control System is the most advanced GPS system for piledrivers actually present on the market.
It allows full automatic control of the machine, both during the piling and at the translation phases.
Thanks to this system the productivity will have a relevant daily increase, and also the error margins will low close to levels 0.