News
ORTECO SUN 4.0 600/800 J
We launched a new crawler pile driver
ORTECO SUN 4.0
The new pile driver is equipped with a two-cylinder HATZ engine.

This pile driver has been designed and built to carry out the work of piling parasols poles, offering high performance and technology, while maintaining the advantage of low costs.
ORTECO BASIC 600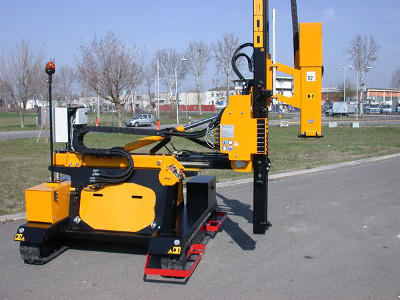 Abbiamo lanciato la nuova versione del battipalo cingolato
ORTECO BASIC 600:

il nuovo modello è equipaggiato di motore HATZ a due cilindri.
Il battipalo più semplice della nostra gamma offre prestazioni e tecnologie elevate, mantenendo il vantaggio di costi contenuti.